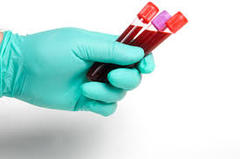 The Phlebotomy Technician Program is designed to train not only those people already employed in one of the many medical fields that service the public, but also to train people who would like to get into the medical field as a career change .

The program length is 104 hours, with 24 of those hours spent in lecture. The beginning of actual lab practice on a partner will begin by week three after technique is supervised on a plastic arm.

---
Topics Of Discussion:
Collection & Labeling Of Patient Specimens
Patient Interaction
Various Tests and Their Collection Procedures
Working With other hospital personnel
Pediatrics
Universal precautions
Work Ethics
Techniques & Use of Various Types of Collection Devices
Infection Prevention and Control
Clinical Rotation Procedures
Students must earn an 80% overall average on the 4 exams given during the class sessions to proceed to the hospital rotation portion of the program. Details of the clinical rotation will be provided on the first night of class. The orientation includes discussion of the program, its policies and procedures. All question will be answered at that time.
The TABE (Test of Basic Adult Education) has to be taken by all incoming students who do not possess any medical degree, college student or nurse. Language and Reading are most important in securing a job. A 10th grade average or better on the TABE will be accepted.
No One will be admitted after the first night of class. The orientation night is most important and a lot of critical information will be presented. Attendance for all class sessions and exam is mandatory unless arrangements with the instructor have been made well in advance.
South Tech welcomes all new students and promises to train you to be the best phlebotomist you can be and one of the hospitals will be proud to hire.