Topics Of Discussion Include:

Veterinary Assistant 1: Veterinary Clinic Structure, Human Animal Bonding, Safety, Terminology, Preventative Health Programs-Canine, Preventative Health Programs-Feline, Grooming, Responsible Pet Ownership, Behavior and Training, Breeds, Customer Service.

Veterinary Assistant 2: Infection Control, Kennel Procedures, Patient Care, Nursing Care (Dosing Medications, IV Care, Patient Comfort), Animal Behavior/Restraint-Techniques, Exam Room Procedures, Front Office Procedures.

Veterinary Assistant 3: Anatomy and Physiology, Parasites (Internal and External), Microscope Usage, Laboratory Tests (Fecals, Heartworm Test, Skin Scraping, Ear Cytology. Cultures, Blood Collection, Urinalysis), Diseases, Dosing, Pharmacology, Surgical Assisting, Emergencies, Patient Care.

Required Text: Elsevier's Veterinary Assisting Textbook, Margi Sirois, EdD, MS, RVT, LAT

In order to earn a certificate of achievement for Veterinary Assisting the following factors are considered:
1.) Coursework
2.) Practical Skills
3.) Participation
4.) Score of 80% or better on the final exam

Pets may be present, for personal pets to be attend in classes, proof of current vaccinations must accompany your pet.
#Taught by Ms. Brown – meet in Portable 4 South.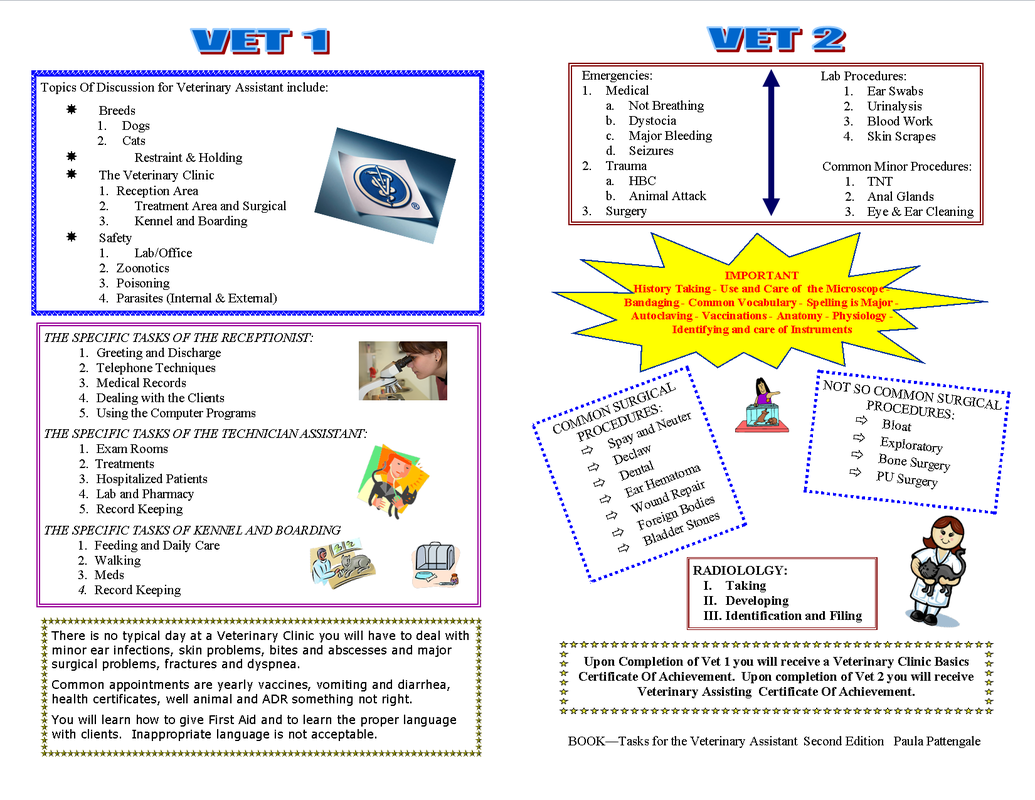 ---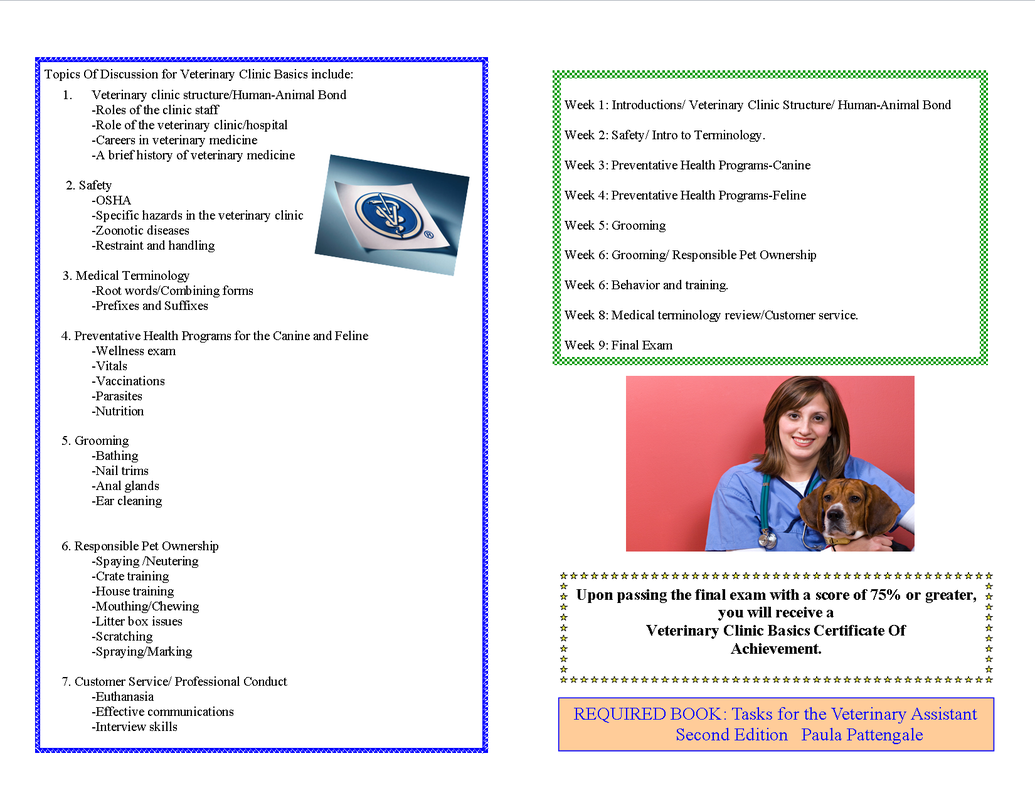 ---